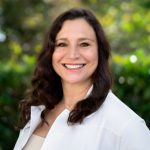 Diane Rattray
Principal
A little about me
Diane Rattray grew up in South Africa and has lived in Boca Raton, FL for over 20 years. She represents buyers, sellers and investors at all levels, from first-time home buyers and sellers to second homes and investment properties, with a focus on (but not limited to) the luxury market.
After graduating college with a genetics degree, Diane has worn many hats in her career in locations all over the world, including managing international clients at a game reserve in South Africa, computer programming in the UK and educating elementary science in South Florida. She has a passion for connection and integrates her diverse skill set into her career in real estate. With a keen understanding of the myriad motivations behind moving, she is able to help people from all walks of life through times of change, boost their happiness, help them get acclimated to the culture and develop strong foundations for relationships that continue past the transaction; it's her goal to be able to help and support her clients for life. With much of her business generated through referrals, her commitment to her clients is second to none, and she is grateful to have built many enduring friendships over the years. Diane's expertise in communication, trust and rapport elevates the experience of working with her, providing clients with comfort and a sense of security as they make one of the biggest financial decisions of their lives.
Diane's customer-first approach is backed by the powerhouse Compass technology and service offering, further enhancing the experience of working with her. With advanced analytics software, staging, renovations, and a team of HQ marketing advisors supporting her business, she is able to streamline the often-stressful buying and selling process and devote more time working directly with her clients. She consistently goes the extra mile to deliver top-notch service and achieve their buying or selling goals.
Being in one of the most exciting markets in the country, the Boca area has the best of everything–beautiful weather, parks, beaches, schools, restaurants, and nightlife–with the action-filled cities of Palm Beach and Miami just a short drive away. When she's not working, Diane is involved in her community as a volunteer at various local children's charities and organizations. She is an art aficionado and loves spending time in nature hiking, kayaking, scuba diving, camping, and beaching with her husband, two teenage daughters and miniature schnauzer.